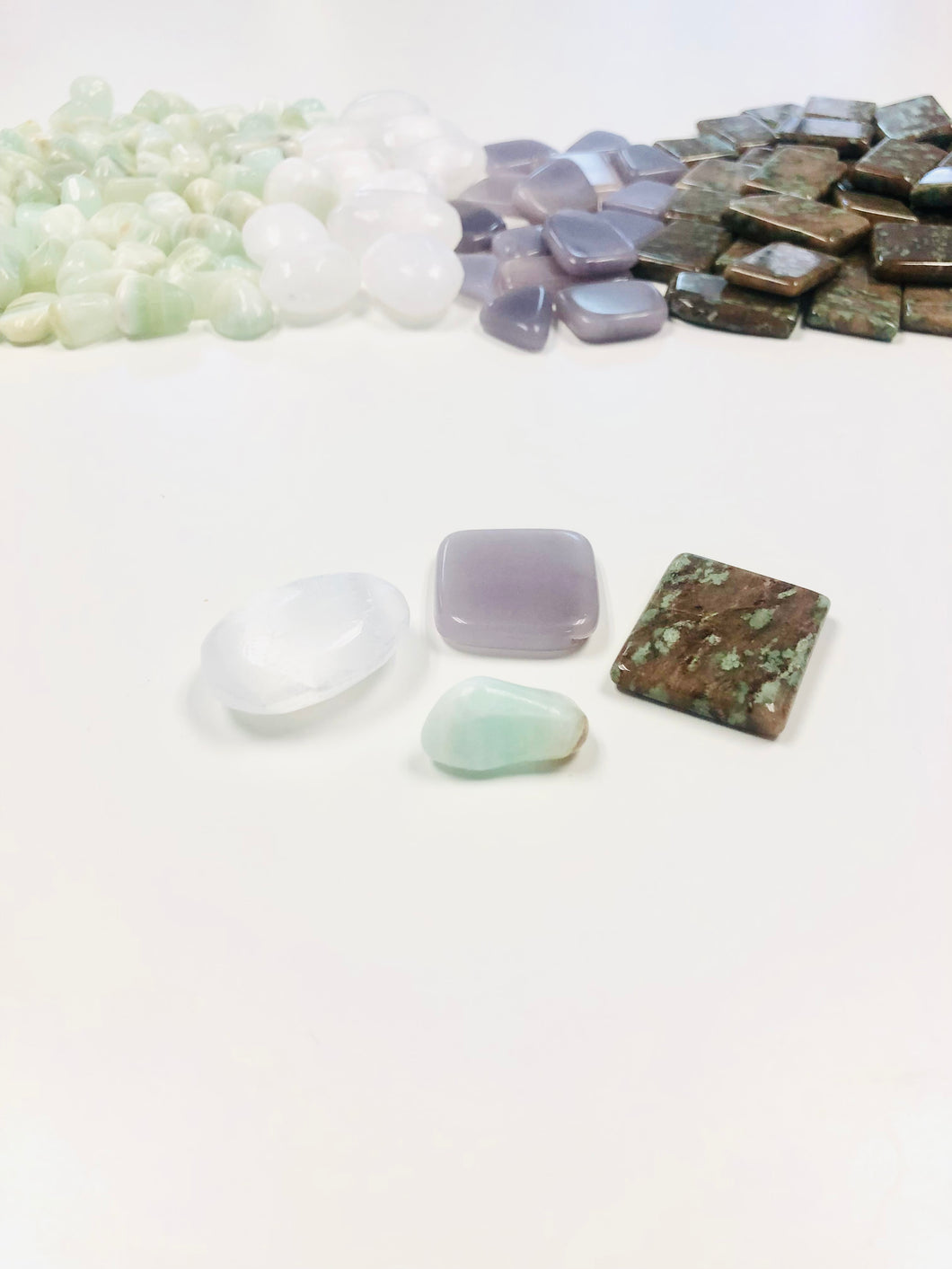 Accept Yourself Gemstone Set
Regular price $10.00 Sale
Accept Yourself Gemstone Set- 

We put this set together to use when you want to get in touch with your emotions and move into acceptance of self. Nundoorite will anchor you, and selenite will raise you, and together, this set will help you reach a centered and stable balance within yourself.
Nundoorite- Earth, grounding, acceptance.
Green Calcite- Heart, positive changes, sense of purpose.
Selenite- Light and cleansing, raising vibration, cleaning any blocks or sticky energy.
Lavender fluorite- Soothing, gentle insight, subtle vibrations, connection to self.


Listing is for one of each gemstone listed.