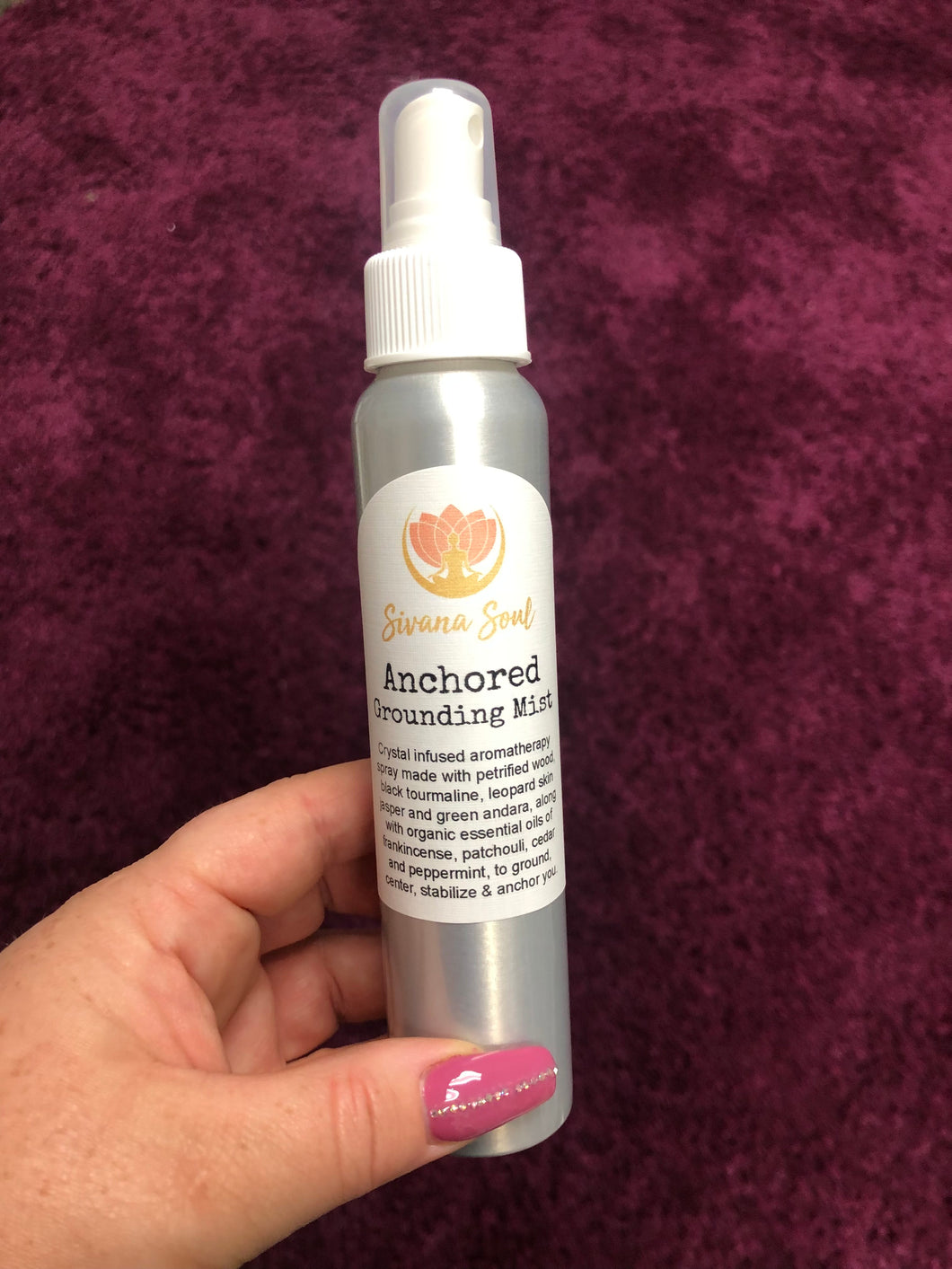 Anchored Grounding Mist
Regular price $27.00 Sale
Anchored Grounding Mist will balance out the spiritual and physical energy in your body, by connecting you with the earth. When you are grounded, you feel like you are here, in the physical, in the present. To be grounded gives your energy a point of steadiness and you will feel clear, centered, strong and focused. 
Anchored Grounding Mist is included in the limited Earth Ritual Kit. Our goal is to bring you practical spiritual tools to support, uplift and encourage you on your journey. 
Made with proprietary blend of organic essential oils that include notes of frankincense, cedar, peppermint, patchouli and others. None of the notes are heavy, and barely distinguishable which is why this blend is truly powerful. 
Listing is for 6 oz bottle