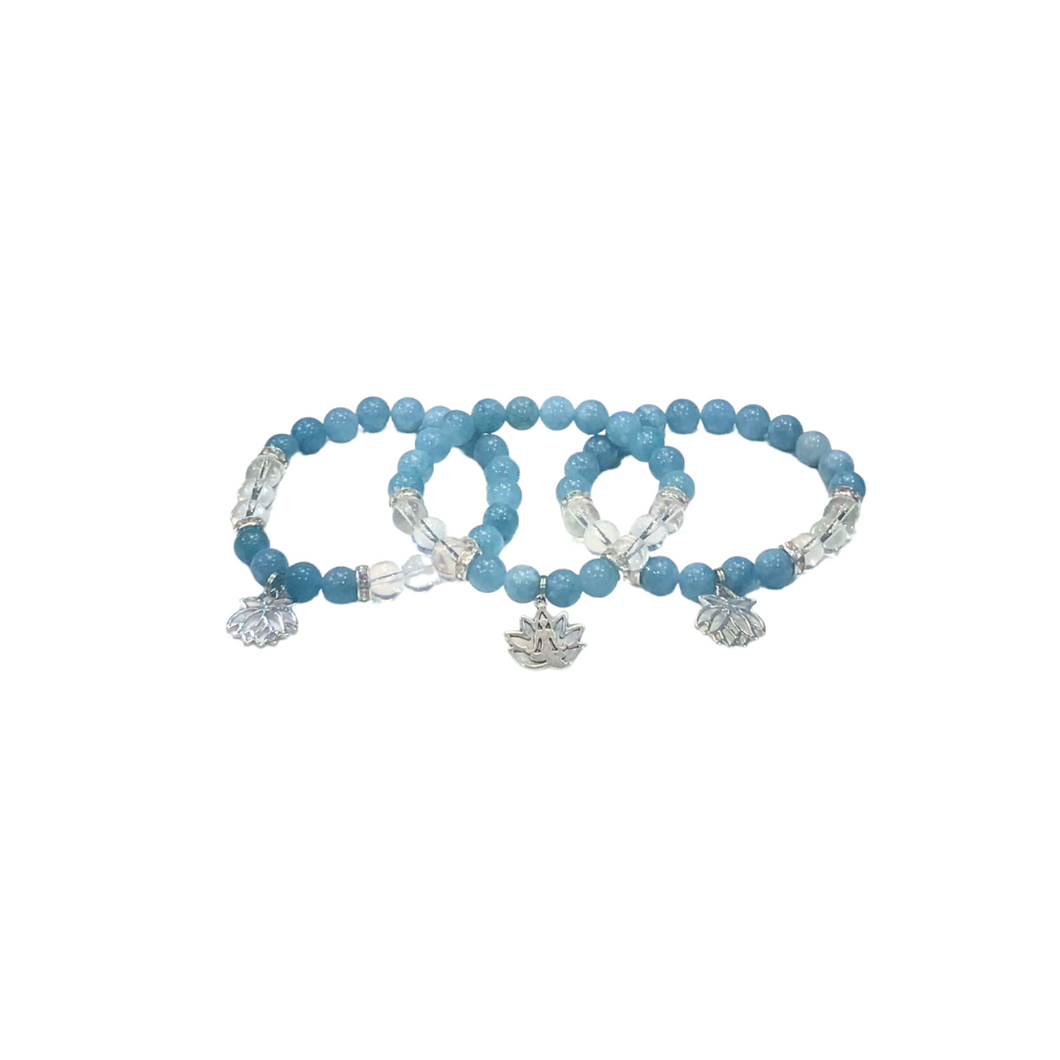 Aquamarine Lotus Bracelet
Regular price $18.00 Sale
These Aquamarine Lotus Bracelets make a soft yet powerful addition to any wearable crystal collection. 
Clear Quartz and a sterling silver lotus magnify and accentuated the beautiful and calming ocean blue hues that are Aquamarine. 

During times when your mind tends to surge out of control, Aquamarine brings you back to the here and now. It is an amazing stone for tempering anxiety and thanks to its super chill nature, it is often used in bringing about a deeply meditative state. It is said to a stone that holds its own well with those who have a sensitive nature. Thanks to its unraveling of confusion to get to the truth, it's also a great stone for those seeking closure on certain life events.
The Aquamarine is also called the Stone of Courage, paying homage to the inner strength and soft resilience it builds inside, not to mention its nurturing ability to help you step out of the shadows and into the light. Any form of communication that brings you fear; whether public speaking or simply stating your needs to friends and family, Aquamarine works with the throat chakra to keep your voice steady and brings strength to the soul. It's high time for overwhelm to be washed away so you can step out into clear-headed communication and start getting the things you want in life.