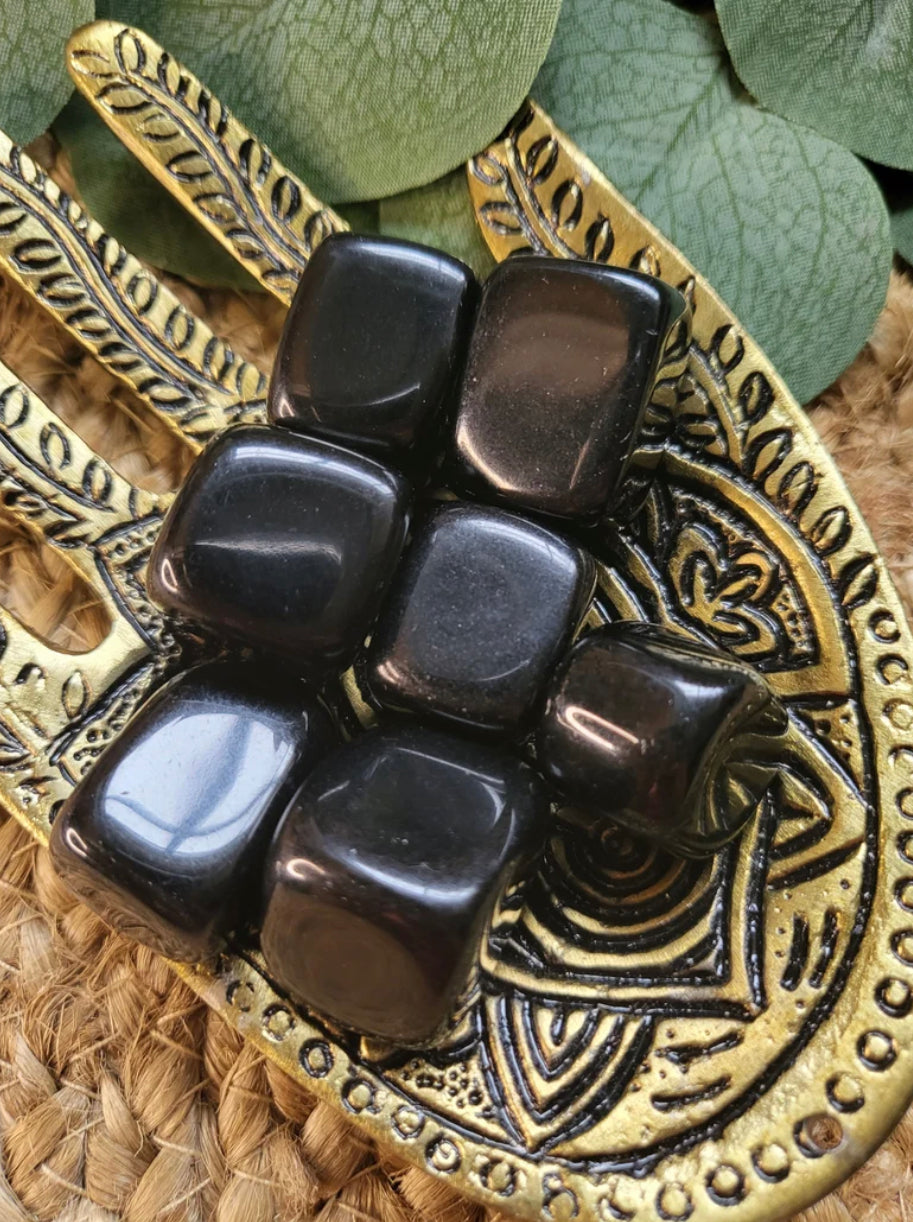 Black Tourmaline for Protection- Tumbled
Black tourmaline crystals are a favorite among protection stones. They are ideal psychic protection stones for anyone who must live or work in challenging places or circumstances. Carrying or meditating with one of these stones can keep one's auric field clear of imbalance, even in the presence of negative energies. Think of this stone as an etheric body cleaner, absorbing any bad vibes from your field. This stone can protect one's field of energy against attachments, entities, and energetic debris.
For those who seldom encounter such people or situations, Black Tourmaline can provide the ultimate purification needed for expanded consciousness.
Black Tourmaline can purify and transmute negative energy or low vibrations from one's home, especially when placed in a home protection grid, such as in the four inside corners of the room, structure or building. When used in this manner, it will cleanse and protect the inside of your space. 
Black tourmaline can be placed on or near electronics to absorb harmful EMF's, including televisions, computers, gaming systems, on the inside wall where electric smart meters exist.
Listing is for (1) tourmaline cube 0.5-0.75"