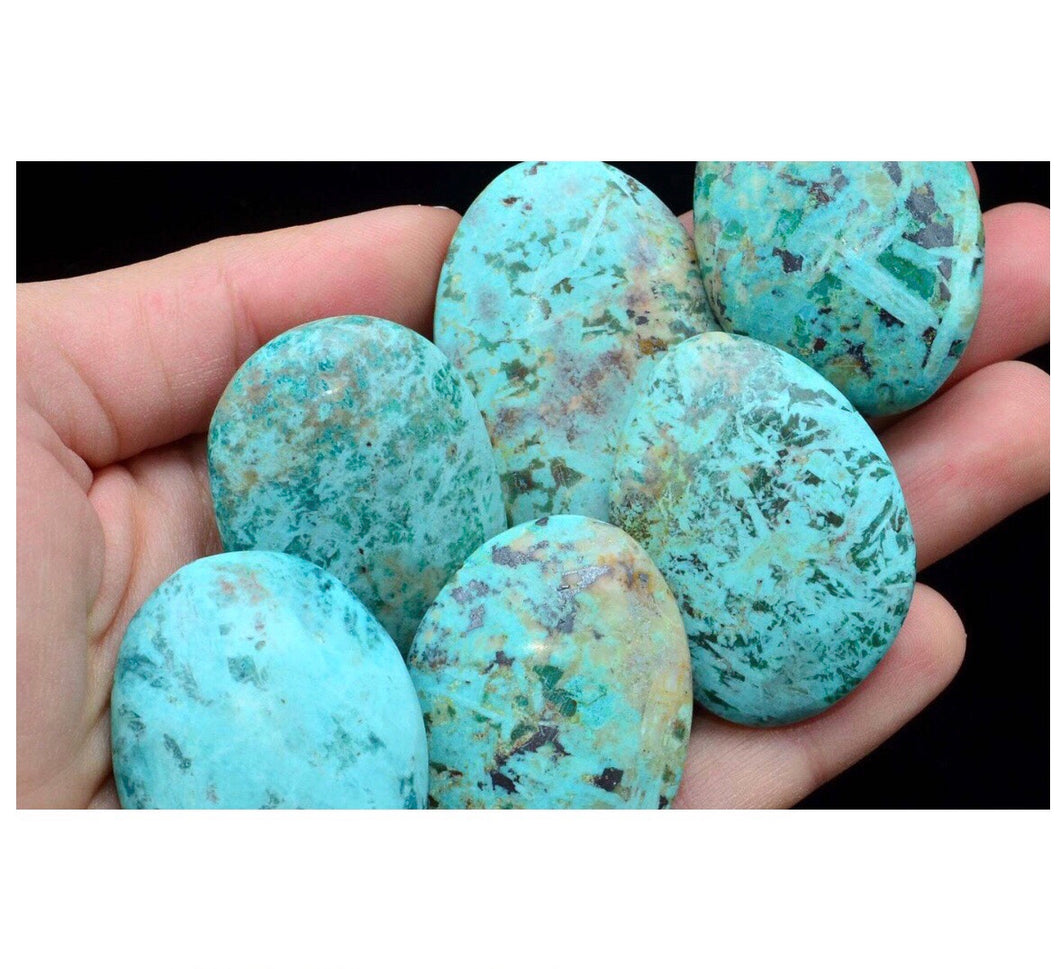 Peruvian Turquoise with Chrysocolla for Communication and Self Realization
Regular price $0.00 $18.00 Sale
Peruvian Turquoise is a stone that activates the wisdom we hold from all life experiences and the ability to express higher truth communication. 
It reminds us that wholeness can only come when we are willing to embrace the totality of who we are and the wisdom we have learned in this life. All of our experiences are valid and part of our path. Bringing in self-forgiveness, self-acceptance and release of regrets around our experiences is key for self-growth.
This stone stimulates the Throat Chakra for clear communication of one's inner wisdom. It can also aid in identifying what that wisdom actually is. It is a powerful stone for consciously considering the way one puts one's energy into the world. It can aid in dispelling fiery energy, angry words or fear filled sarcasm  with its cool water element. 
Listing is for one palm stone, approximately 3"-4"