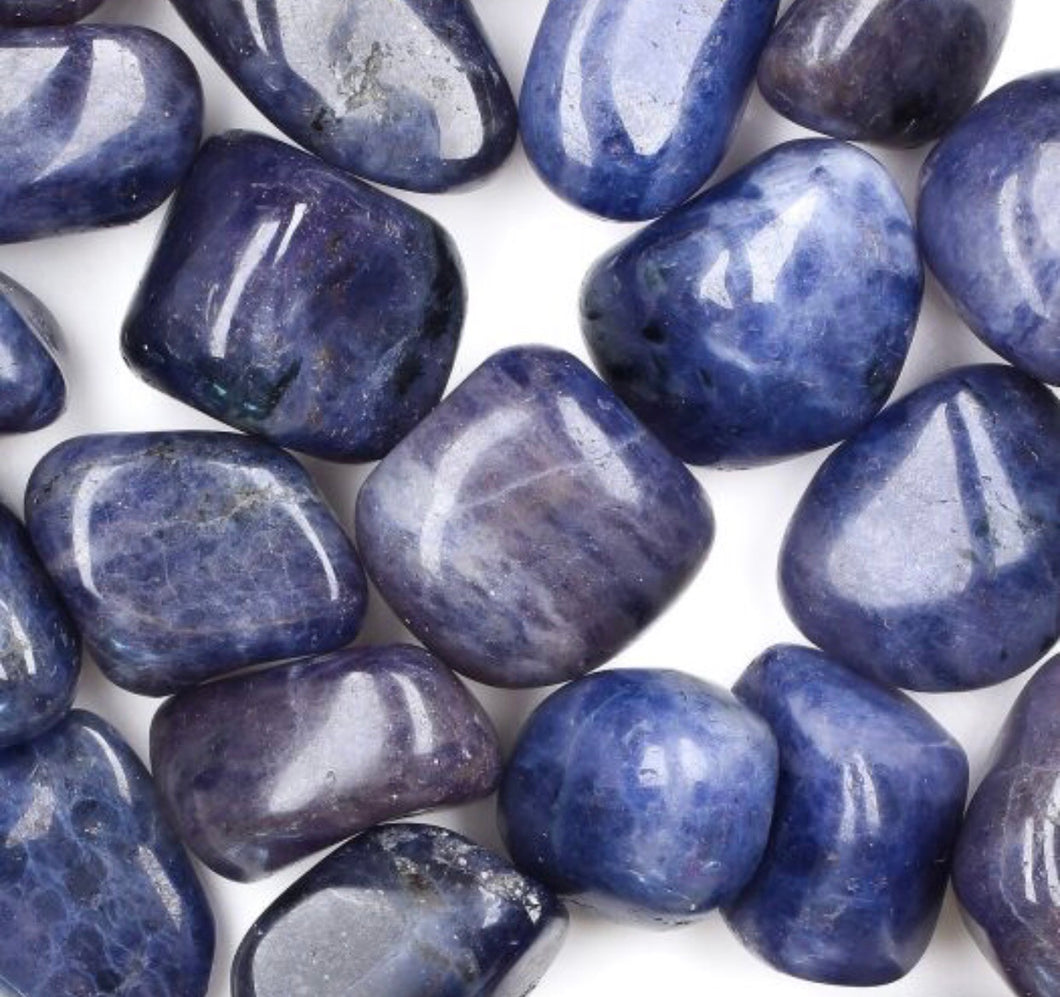 Iolite for Self-Expression and Finding Your Way
Regular price $0.00 $3.00 Sale
Iolite helps in recovering balance, and is recommended for those suffering from  lack of motivation, chronic disorganization, and distraction. It strengthens the resolve to take on responsibility and carry through, and provides self-assurance and endurance in adverse situations.  It is an excellent source of energy when used for the elimination of debt and the responsible management of money.
Iolite restores a sense of perspective to those who feel they are jinxed, and inspires anyone with a chaotic life to start to bring order in small practical ways.  
Iolite is a stone of the muses, activating the visionary, creative side of the mind, and accessing thoughts and ideas beyond the ordinary. It inspires creative self-expression through writing, song, movement and other artistic endeavors.
Use Iolite to strengthen family dilemmas. Place in the living area if sibling rivalry or the presence of a new step-parent is causing a child to feel excluded. Use Iolite if family members have over-high expectations of you, or if your career path was chosen for you because of family connections. As an amulet, Iolite brings travelers safely home. Give a piece of Iolite jewelry or a tumblestone as a farewell gift to students leaving home or emigrating family members. 
Iolite aids in understanding and releasing the causes of addiction, allowing for the expression of one's true self, freed from the expectations of others. 
Listing is for one tumbled stone.