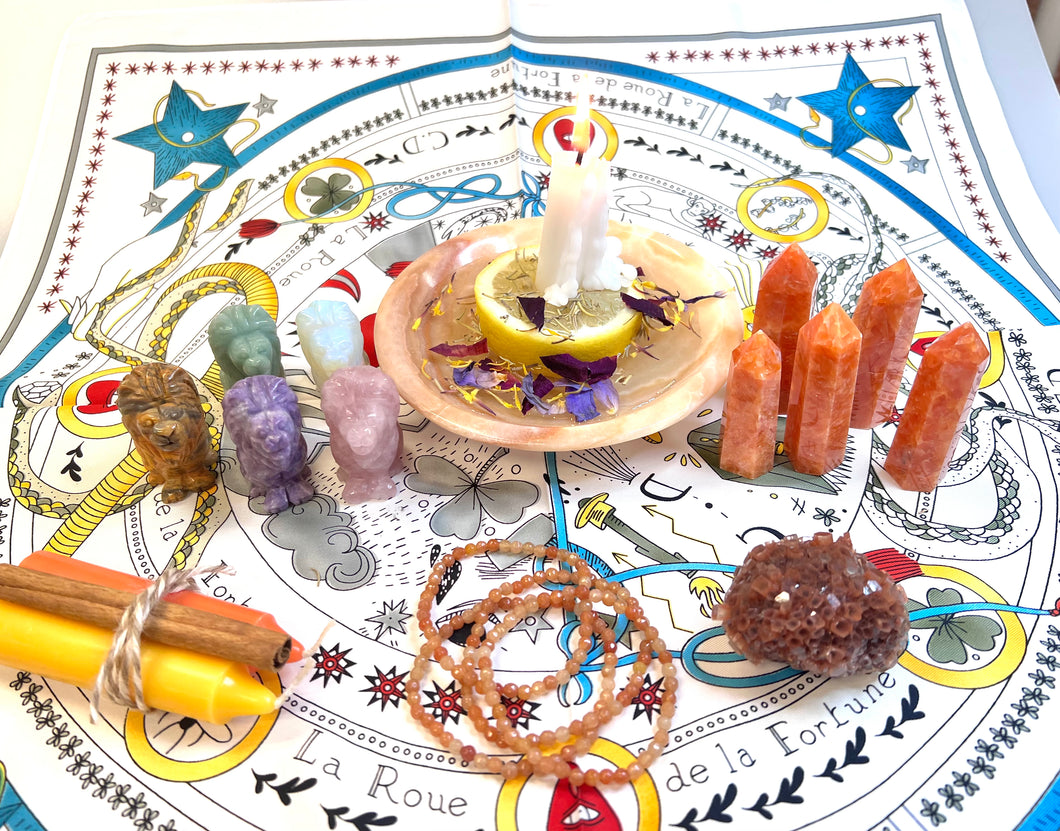 LIONS GATE RITUAL SET
Regular price $49.00 Sale
It's finally here! The Lion's Gate is a vortex of serious power, allowing for faster and intensified manifestation — and it's yours to harness with the Magic of this Lion's Gate Set! I created this set to accompany your Lion's Gate ritual and lead you in harnessing the tremendous star power that this portal has to offer. The Lion's Gate opens every year around July 26. It peaks on August 8 (8/8) and stays open until about August 12. From the sky's perspective, this event is marked by the heliacal rising of Sirius, the brightest star in the sky. Sirius is a star of legends, known for bestowing wealth, honor, devotion, passion, and powerful creative talent. In ancient Egypt, the rising of Sirius was directly associated with the rising of the Nile River, which would nourish the land and crops, sustaining life. Lion's Gate is a portal for accelerated ascension and major shifts on all levels. You're always creating your reality, but when the Gate is open, everything moves faster and with intensified energy. The bottom line is that using the Lion's Gate will multiply your efforts and keep them burning until full fruition!

LIONS GATE RITUAL SET
This set includes;
(1) Gemstone Lion Carving
(1) Aragonite Star Cluster
(1) Mini Gemstone Bracelet 
(1) Orange Calcite Bowl
(1) Fire Calcite Generator 
(1) Ritual Candle 
(1) Satchel of herb & flower mix, including blue lotus!