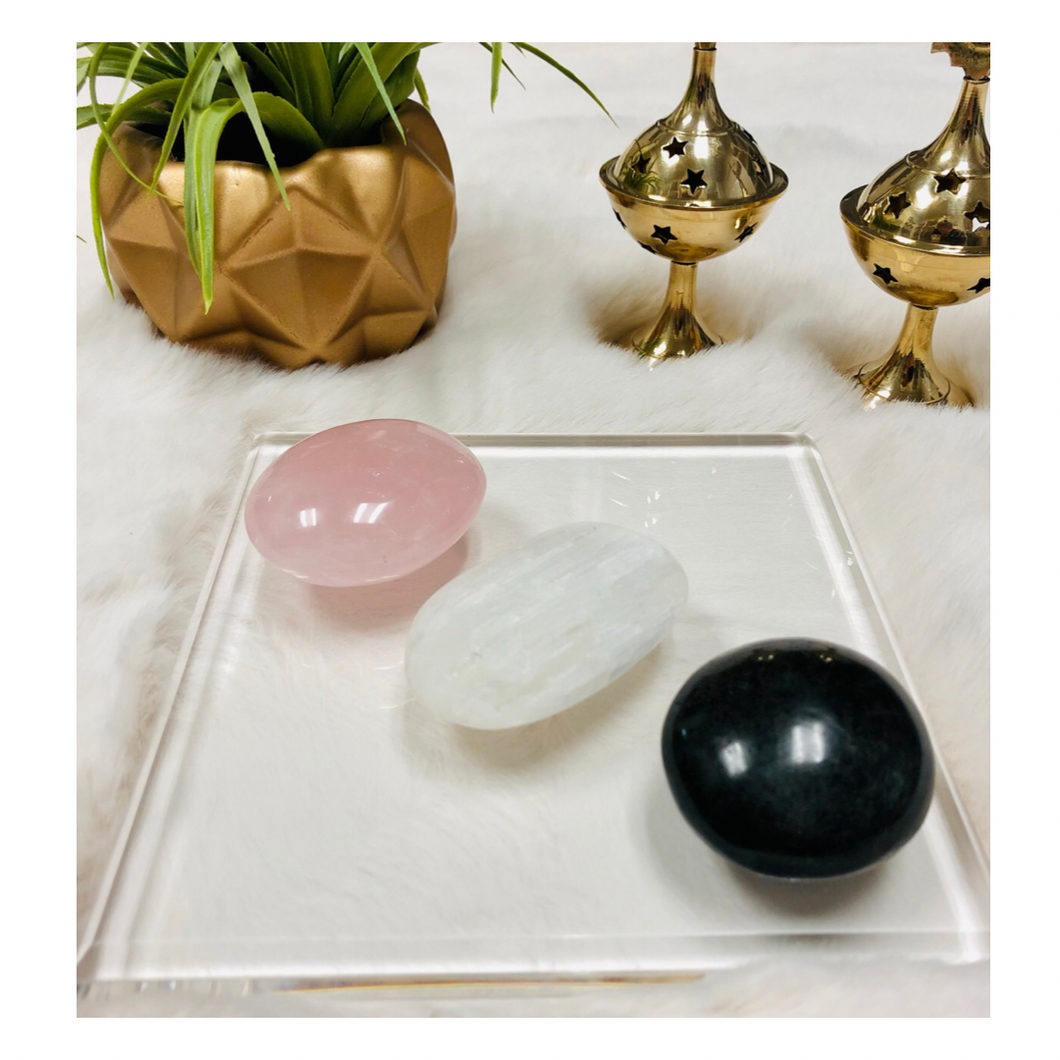 Love, Light, Protection Palm Stone Set
Regular price $25.00 Sale
Our Love, Light, and Protection Palm Stone Set is a perfect trio of crystal magic to raise your vibration, open your heart and wrap you in layers of safety. Included in this deluxe set is a Rose Quartz Palm Stone, Selenite Palm Stone, and a Black Tourmaline Palm Stone. 


Crystal Energy in this set;
Rose Quartz for love, compassion, forgiveness, joy.
Selenite to light, to cleanse, clear and raise your vibration, softens anxiety and depression. 
Black Tourmaline for protection, to ward off negativity and ill will, filters anger, jealousy and grounds the body.