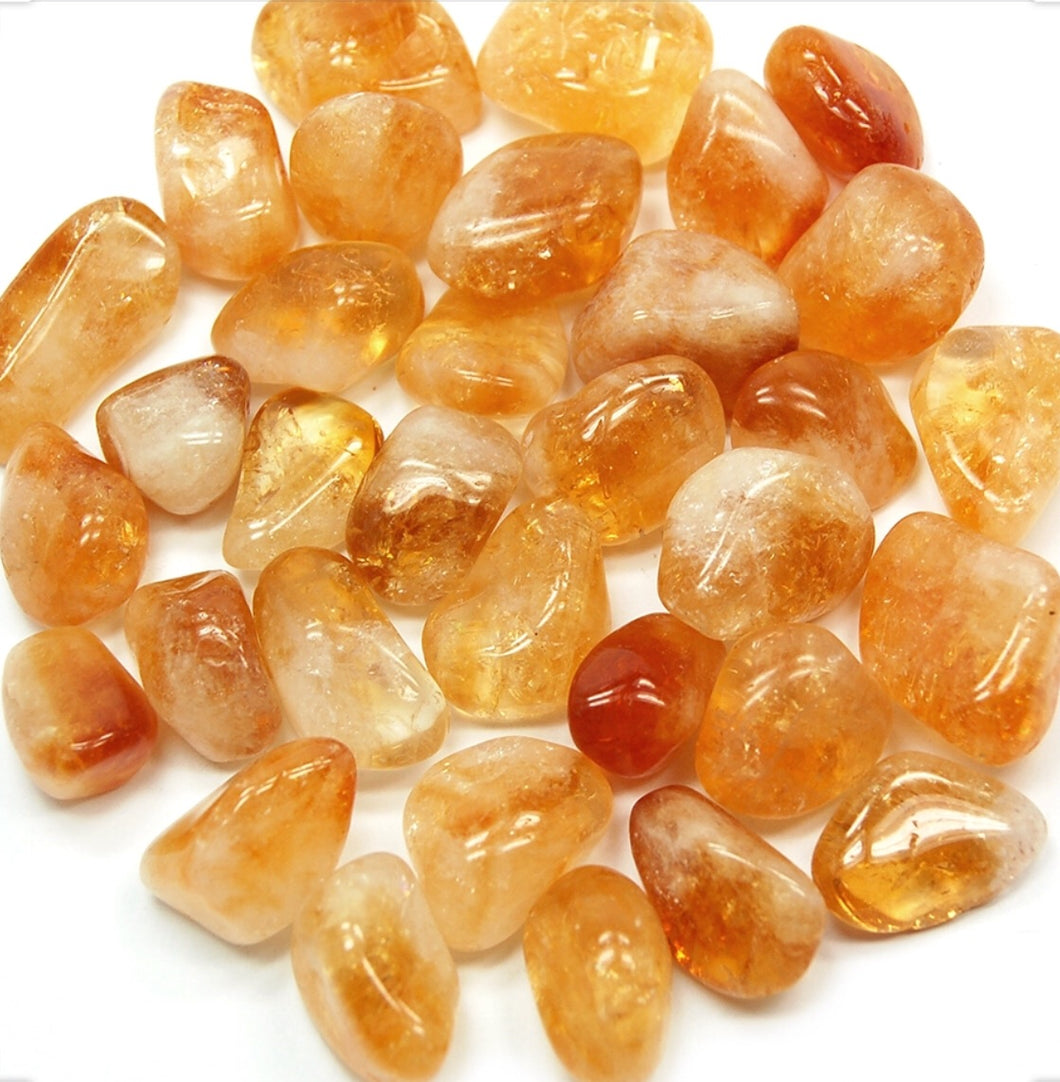 Madeira Citrine
Madeira Citrine is a power form of Citrine.  Known as the stone for opening up to a sexual awakening and finding your hidden power. It brings an abundance of creativity and draws in prosperity. It also encourages you to follow your authentic path. 
True Madeira Citrine is hard to come by, we are so excited to be offering them to you! They have come to us from Brazil, with a rich, natural deep golden color, not heat treated. The deep golden color of these stones resonates with both the Solar Plexus Chakra and Sacral Chakra. 
Listing is for (1) tumbled stone.