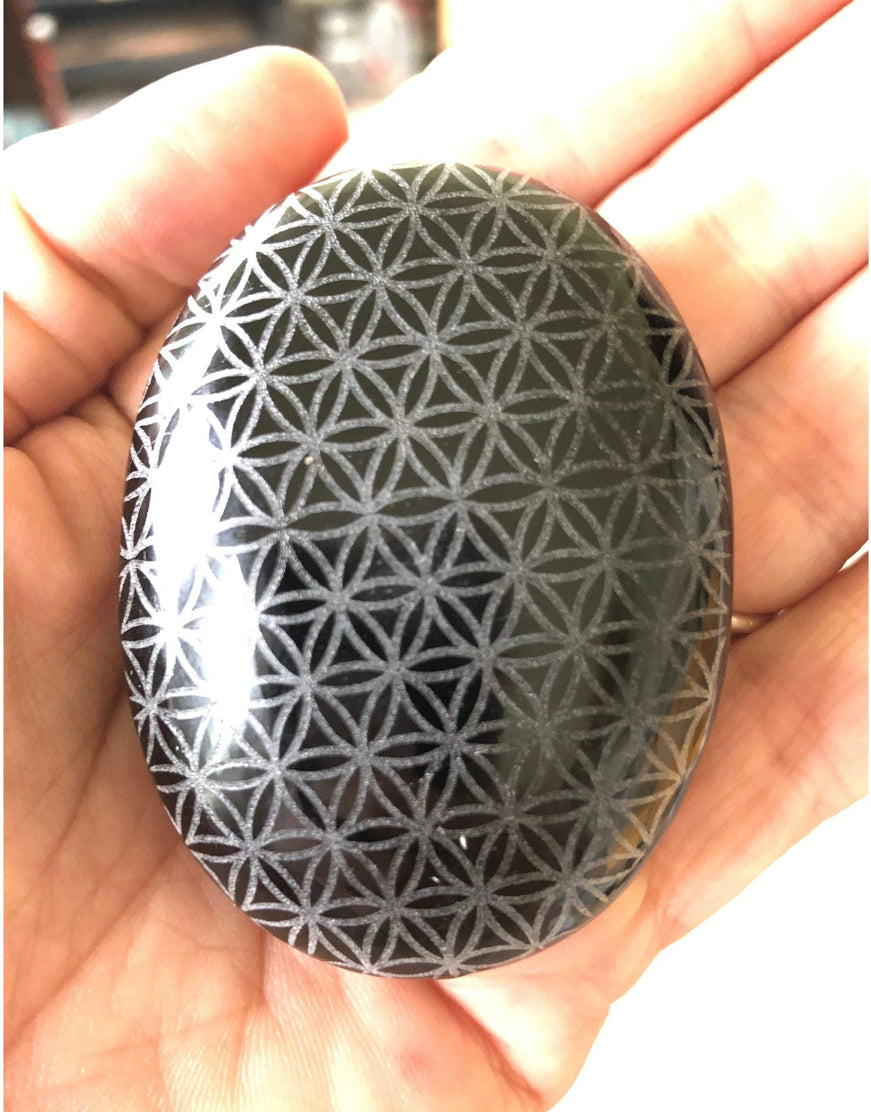 Obsidian Flower of Life Palm Stone
Regular price $19.00 Sale
Black Obsidian  is a powerful cleanser of psychic smog created within your aura, and is a strong psychic protection stone. It is extremely grounding. 
It has powerful metaphysical properties that will shield you against negativity, and is what we call the "guardian". 
3" palm stone, Engraved with the flower of life design.