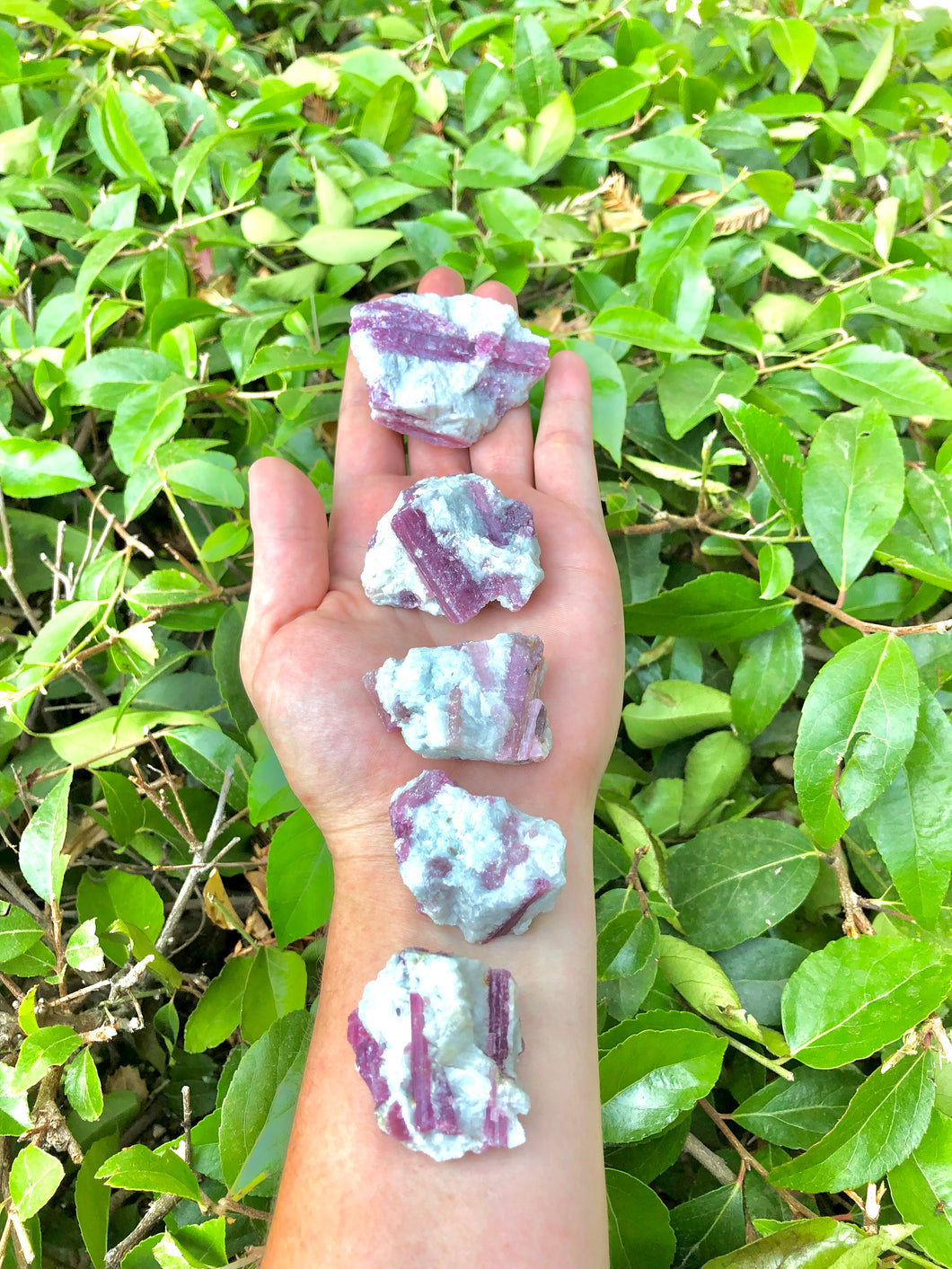 Pink Tourmaline
Regular price $11.00 Sale
Pink Tourmaline represents a kind of love that goes very deep. One that goes beyond the love that you share in your human relationships, and one that reaches out to the universe!
This stone will help increase the flow of your life force energies through your heart space. You will feel your absolute best, and you will feel like you can achieve just about anything.
Pink Tourmaline is known for its ability to dispel energetic imbalances within the heart. By connecting with the heart and base chakras, this crystal helps remove energetic obstacles so that one can firmly ground themselves and open their heart to human and universal love. It is a popular choice for establishing a healthy, positive relationship with the Earth, people and all beings.

This stone can also support those recovering from emotional abuse.
Having a piece of Rubellite in your space will give you that much-needed boost of energy.

Listing is one rough specimen, each piece varies in size & shape, approximately 2-3"