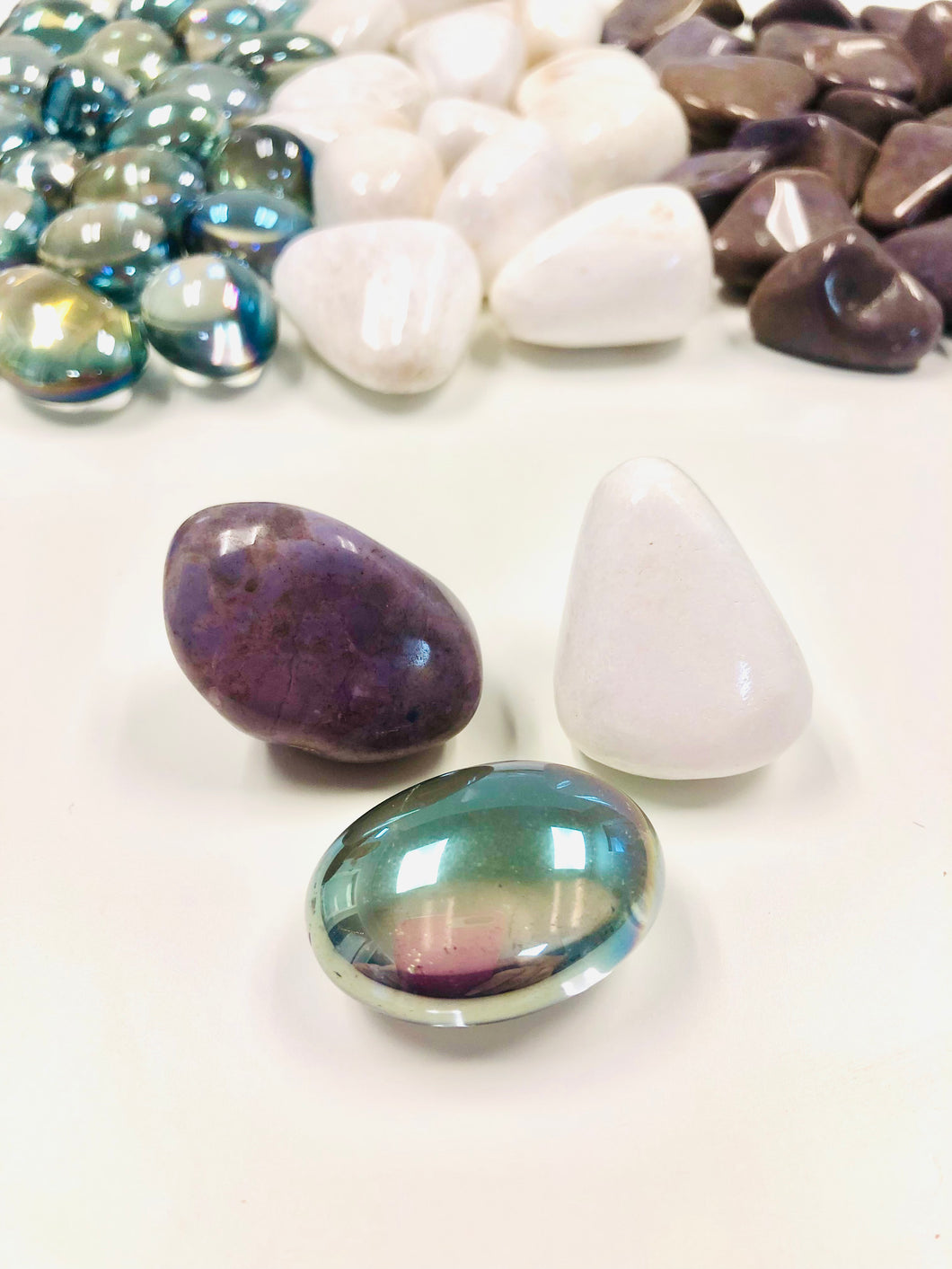 Divine Messages Set
Regular price $18.00 Sale
Receiving messages from Spirit isn't just about connecting. It's also about being in the space to ACCEPT and UNDERSTAND the divine guidance and wisdom given. When we are not centered or in good space within ourselves, the messages can get distorted, half received or be unclear. And we don't want that! So, here's a set to help you receive, understand and connect to the spirit realms in a way that you can process and understand.

Aura Quartz- Alchemy, spiritual growth, connection to upper realms including loved ones, angels, guides and ancestors.
Scolecite- Inner peace, awareness of spiritual energies, channeling wisdom, divine guidance, inter-dimensional travel.
Purple Jade- Acceptance of Divine order and the grounding awareness that all is as it should be.