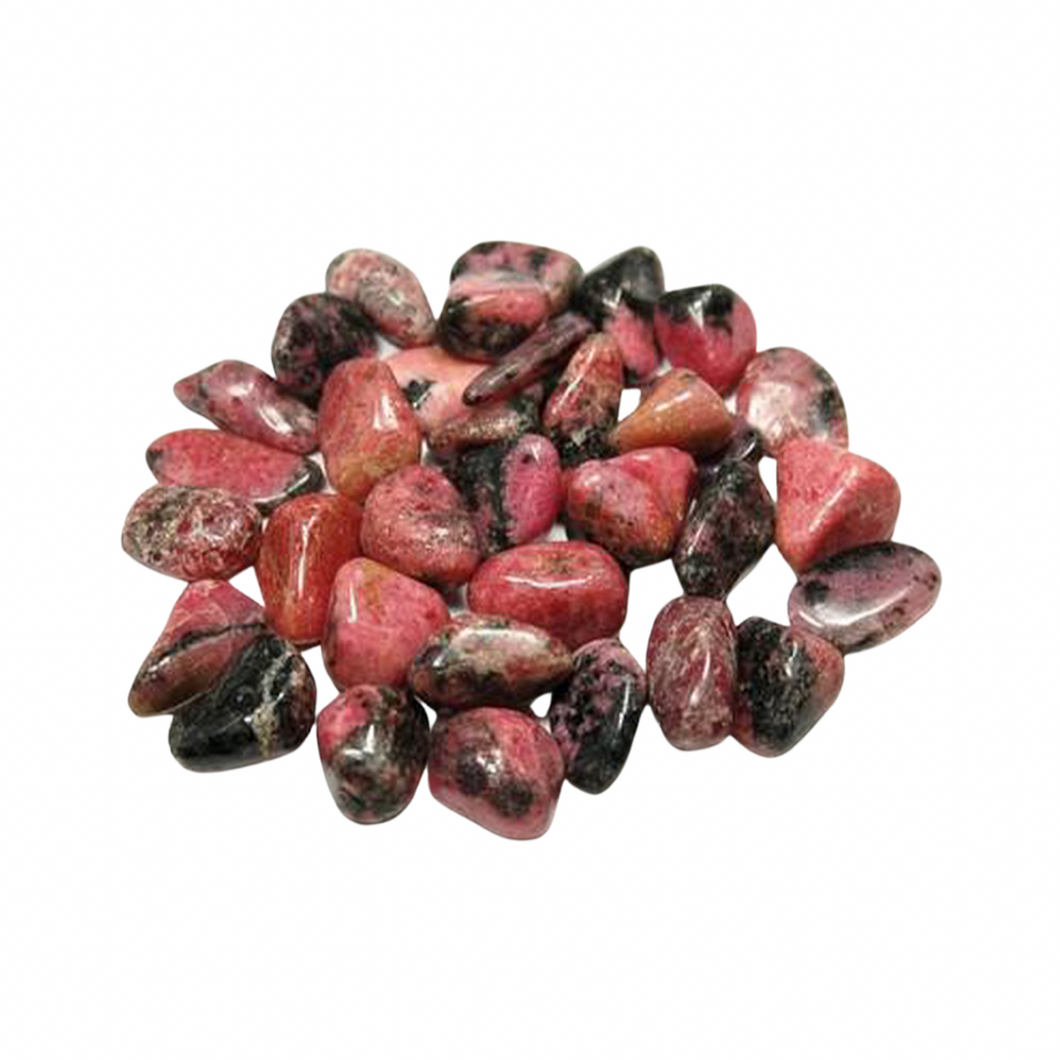 Rhodonite
Rhodonite is all about putting yourself in a healthy healing place so you can send those loving vibes back out into the world and do your bit for the world at large.
Rhodonite is deeply connected to the heart chakra. For those who feel like they need a helping hand in overcoming the life traps of forgives, fear, compassion, and true open-hearted authentic and healthy love – this is the stone you need to bring lashings of peace and layers of healing vibrations into your life. With Rhodonite on side, we can occupy spaces free from the tangle of toxic relationships and we can bring an altruistic beauty back to our world.
Listing is for (1) tumbled stone, 3/4" to 1".