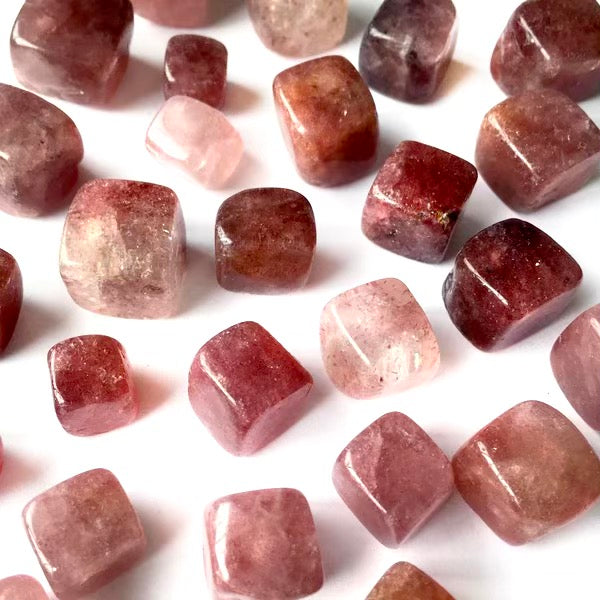 Strawberry Quartz Power Cube
Strawberry Quartz brings a feeling of love that will create a sense of confidence in self. This confidence will enable you to withstand any obstacles being thrown at you. 
When you start believing in yourself, that is when everyone else will start believing in you and your abilities as well.
Strawberry Quartz will ensure that your abilities don't go unnoticed and that people start recognizing you for all of your hidden talents that have previously gone undetected.
Moreover, Strawberry Quartz will finally show you the path that you were always meant to take but didn't know how to until now.
If you're someone who draws a blank whenever they think about what they want to do in life then Strawberry Quartz will bring all the answers for you.
Listing is for (1) Strawberry Quartz polished cube, 0.75"-1".