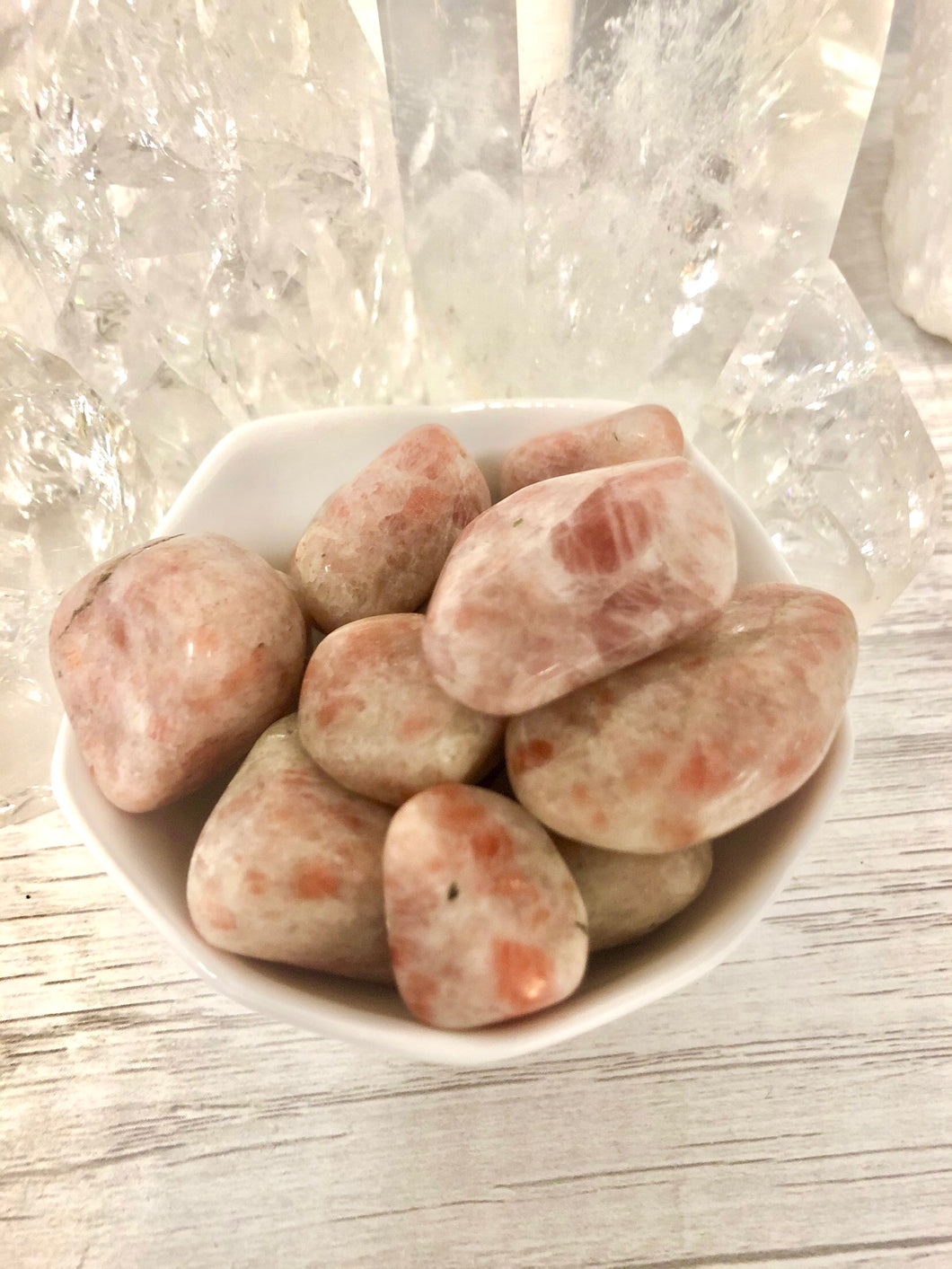 Sunstone
Regular price $0.00 $4.00 Sale
With the radiance of the sun and the fire of the solar ray, Sunstone carries the energy of Ra, the sun god, whose energy brings all potential life from within the Earth. It is a Stone of Leadership – of personal power, freedom, and expanded consciousness. Truly reflecting the qualities of Light, it brings openness, benevolence and warmth, strength, mental clarity, and the willingness and ability to bestow blessings upon others. [Simmons, 388][Ahsian, 388]
Known as a joyful stone, Sunstone inspires the nurturing of self in order to be of service to others. It restores the enjoyment of life, good nature and provides a sense of abundance. [Hall, 283]
Symbolically, Sunstone is linked to Moonstone. Carry the two stones together to bring the influences of the Sun (Healing, Protection, Success) into harmony with those of the Moon (Love, Peace, Spirituality).
Sunstone is linked to luck and good fortune. It clears and energises all the chakras. Sunstone instills good nature, heightens intuition and allows the real self to shine through happily. It dissipates fearfulness, alleviates stress and increases vitality.
Listing is for one tumbled sunstone.