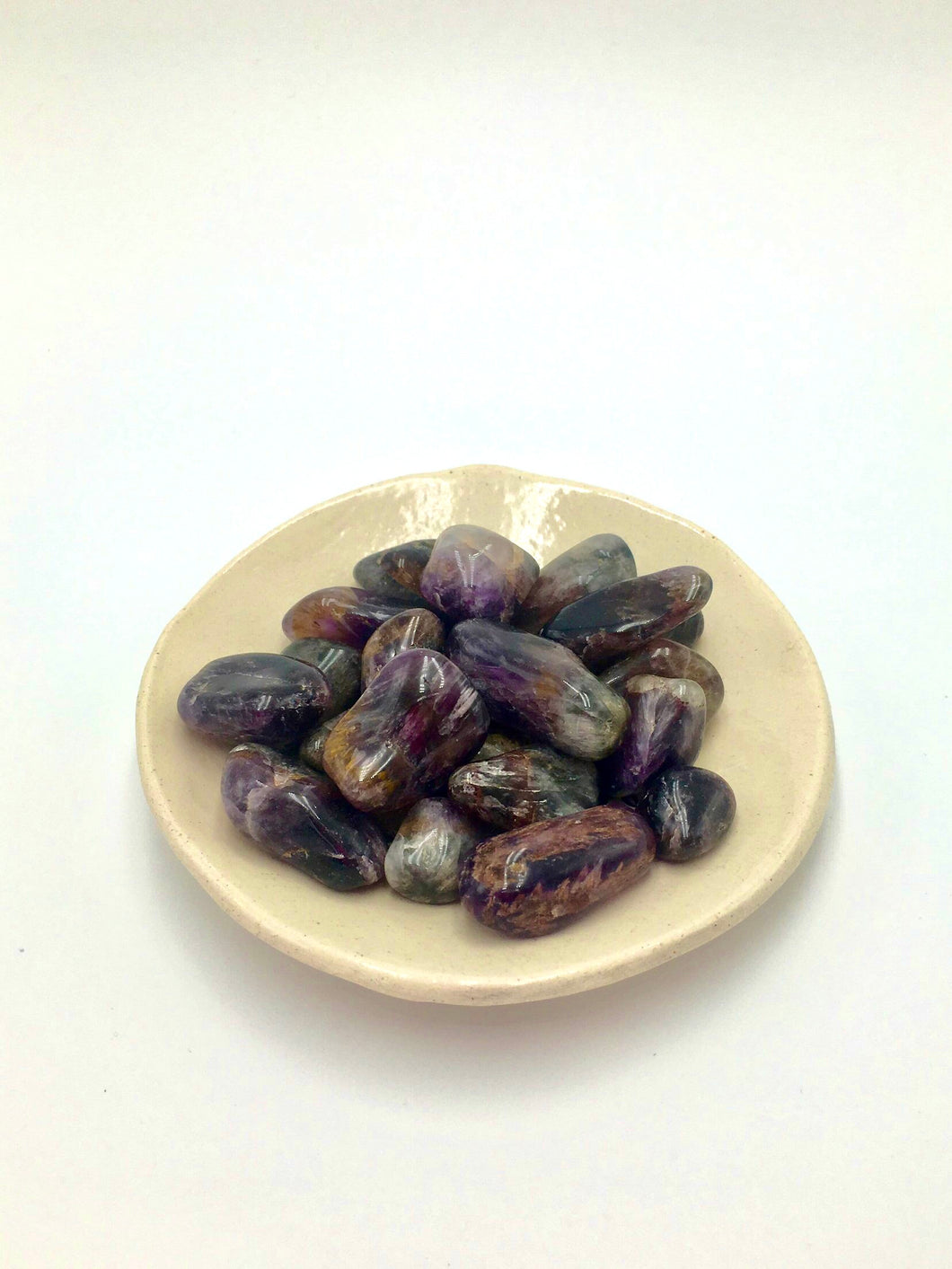 SUPER SEVEN - MELODY STONE
Super Seven or Melodys Stone will aid in personal ascension by enhancing your psychic gifts and intuition. It will also guide you in taking the right path for your spiritual enlightenment and elevation. Once you attune your energy to the vibration of the Super Seven Stone, support, guidance and assistance, as well as new gifts that will help you in your spiritual journey will manifest. 
Super Seven is a combination of amethyst, Smokey Quartz, clear quartz, rutile, lepidocrocite, goethite, cacoxenite. 
Listing is for (1) tumbled stone.