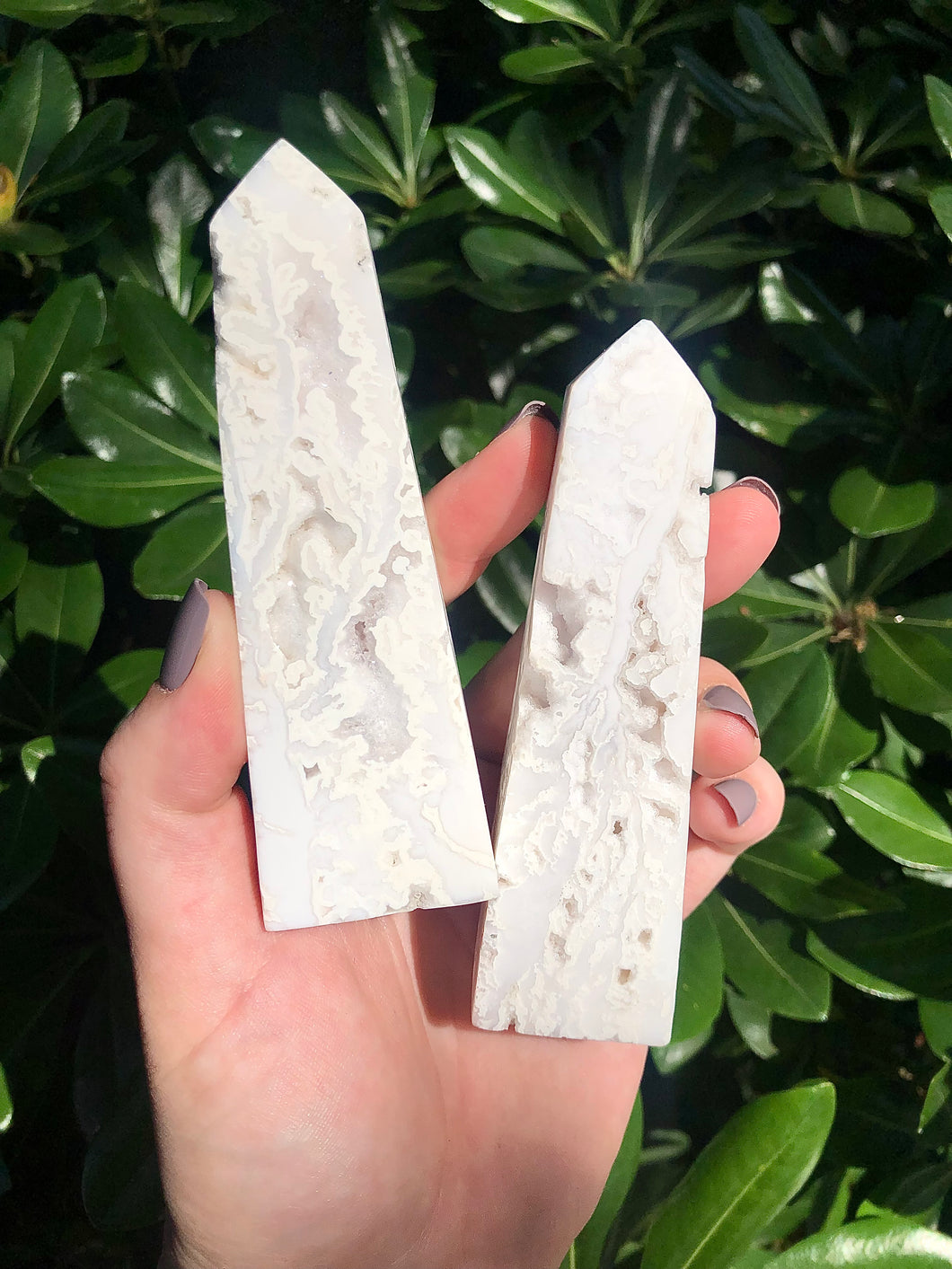 White druzy agate
Regular price $18.00 Sale
Druzy Agate is a stone that is associated with love, peace, stress relief, intuition and strengthening of the spirit.
White agate is a stone of balance and release. It is credited with harmonizing an individual's feminine and masculine sides, helping the body release toxins and building the immune system. It is also believed to improve concentration and analytical frames of mind, as well as releasing traumas and providing the courage to trust.

 For proponents of energy work and crystal healing, white agate is believed to be beneficial for mental issues, including everyday challenges such as frustration and anxiety. It is believed to stimulate the crown chakra and is often used to make worry stones. This white stone is often attributed with the power to attract angelic helpers and spirit guides.
The emotional benefits of Druzy agate crystal are as follows:
It motivates trust among the people and help you become a better leader.
The stone helps in bringing clarity of thoughts at every stage of life and make better decisons.
Druzy agate crystal has also been known to boost the ability of intution.
It enchances your ability to judge a sitution and intention that you can later use as your "unfair" advatage.
Your reaction time increases which allows you to think better and consiously about how to get the things around.
Listing is for 1 White Druzy Agate Tower.