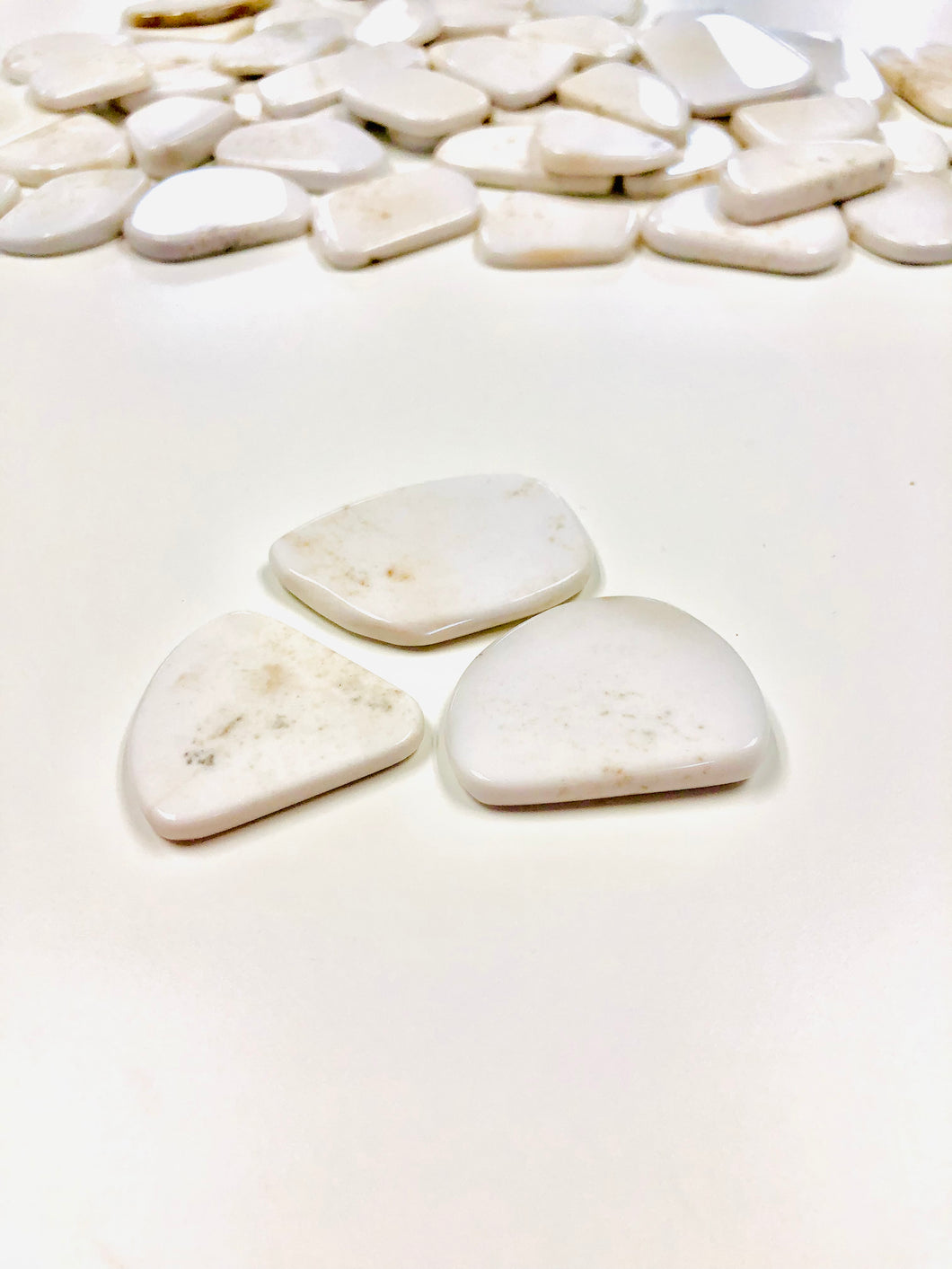 White Opal
WHITE (PORCELAIN) OPAL AND YOUR FEELINGS-
White opal will bring to the surface of your consciousness whatever emotional patterns need to be cleared. This can sometimes create a period of intense emotional sensitivity when you first begin working with this stone. After this initial period of cleansing, however, it will assist you in becoming more positive and loving.

OPAL AND THE MIND-
Opal makes us light hearted, sometimes even a little light headed. It encourages spontaneity, poetry and an interest in the arts of the Muses. Opals are supportive when encountering mental obstacles. Use this stone to gain the perspective needed to make the shift from distraction to action. Opal amplifies traits and brings characteristics to the surface for transformation. It increases self-worth, helps you to understand your full potential. ​

OPAL AND THE SPIRIT-
Opal bestows joy in your worldly life. It draws out attention to the more colourful sides of  life and awakens the desire for variety and distraction. The watery vibration of opal makes this stone a perfect tool for connecting with the forces of water. Ancient greeks believed the opal had the power of giving foresight and the light of prophecy to its owner.

Opal is a delicate stone with a fine vibration. It enhances cosmic consciousness and induces psychic and mystical visions.
Listing is for (1) white Opal also known as Porcelain Opal or Milky Opal. Each piece is a polished slice, approximately 1"-2"